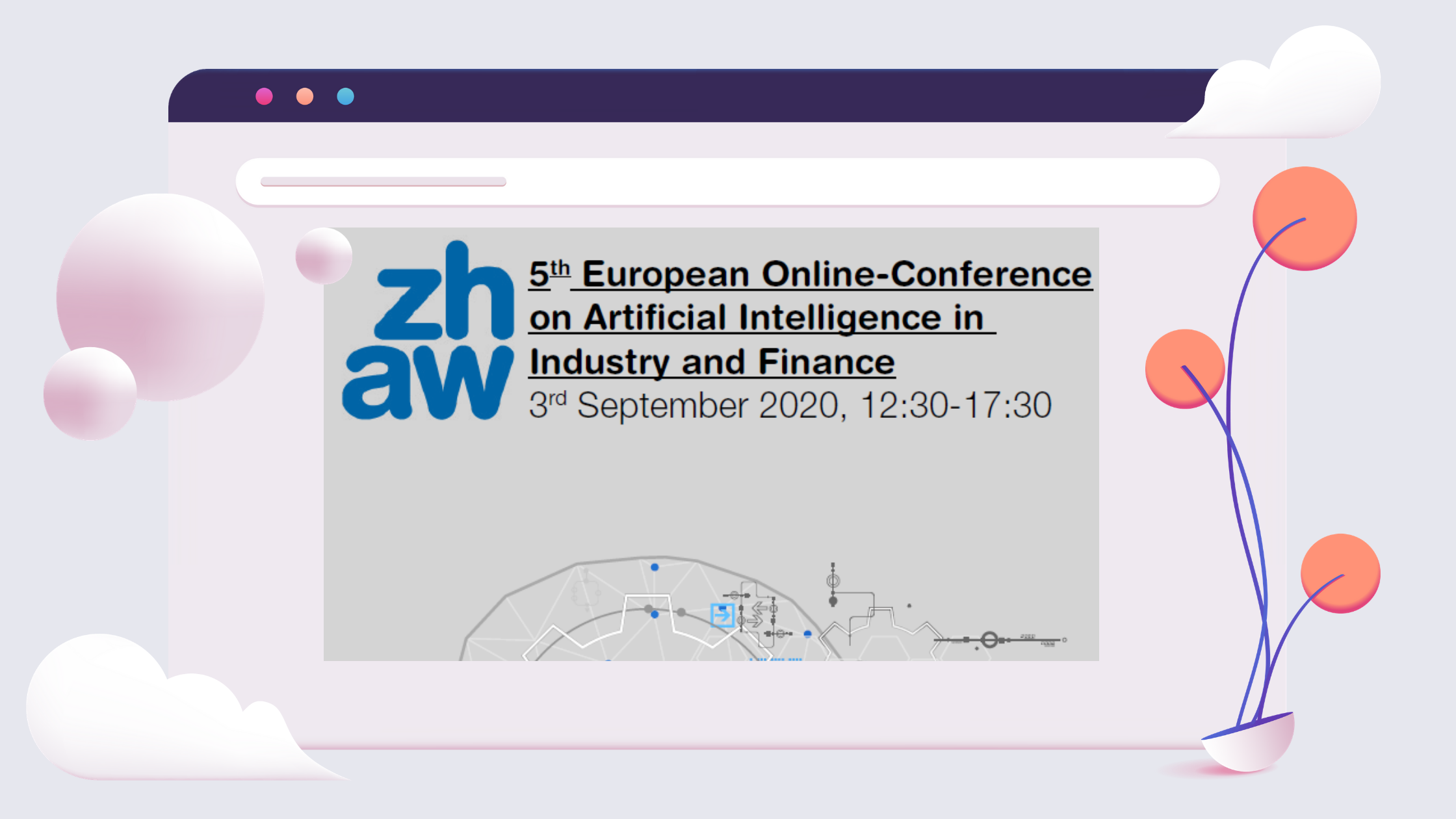 Am 3. September 2020 fand die 5. Online Konferenz für Künstliche Intelligenz in Industrie und Finanzbranche der ZHAW statt. Mit dabei Value Design bei der Special session "Ethical Questions in Artificial Intelligence". Die Fachvorträge fanden in englischer Sprache und aufgrund der Pandemie online statt. Unter dem Link der ZHAW finden sich die Präsentationsunterlagen LINK.
Implementing CDR Strategies – Ways of Managing Privacy Risk from a Law and Ethical perspective
In many cases, prior to considering which ethics regulations AI Programs should comply with, it is often a beneficial approach to review the organization's existing ethical standards. In various departments (eg HR, Sales, Marketing, R&D, Customer Service) different purposes for data use are given priority. This often leads to the fact that internal regulations based on a Corporate Digital Responsibility (CDR) program may help to harmonize the vision of values and to unite the actions of data processing.
For customers and conscious consumers, the existence of digital ethics programs is a sign of quality, as well as the basis of a long-term, trustful customer relationship. The experience of the past has shown that if there is no trust in the way an organization is processing data, the product or service might be rejected by the consumers and end users.
Today some organizations have already started to establish CDR programs. They have chosen different methods and strategies to address CDR and ethical issues in their development of software/products and data usage. This course of action is primarily driven by Corporate Social Responsibility (CSR) and Internal Audit Departments as they recognize risks (loss of reputation and customers, data breaches, non-acceptance of innovations) which could arise from blind spots.